Swimming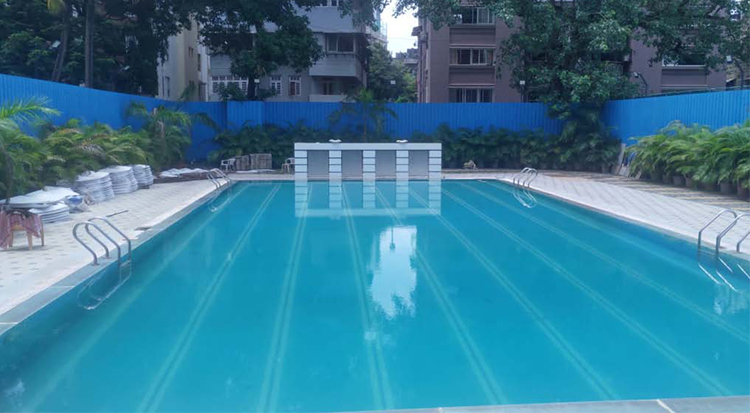 Learn to Swim

>
Swimming is not merely a recreational sport but an excellent form of keeping fit. It is also a key life skill and just like reading or writing, concepts of basic water safety should be introduced to children at an early age. Swimming lessons also facilitate good technique, improve posture and build up stamina.

Indian Gymkhana enabling annual Membership costs to be kept at very reasonable levels, with facilities being maintained to a high standard and regularly upgraded.

The club offers swimming facility at par with the best pools in the country. An ultramodern filtration, Softening plant and internal standard Top Flow design ensures water quantity matching up to International standards. Imported Dosing units control the levels & the pH levels in the water for hygiene and safety.
Please Note :-
Taxes as Applicable. Rates are Subject to Revision
Enrollment Form

>
Coaching Form

>