Lawn Tennis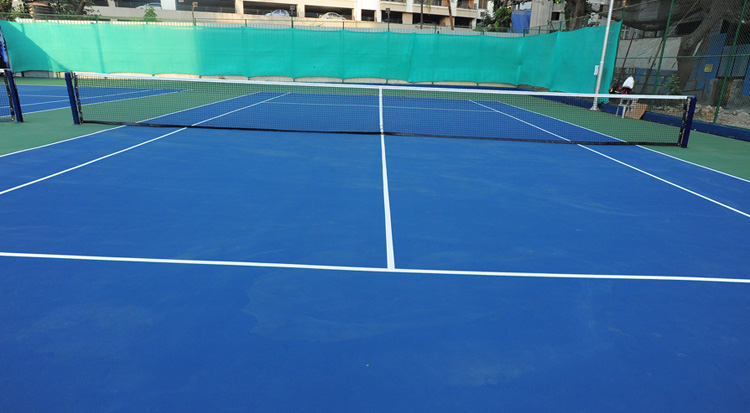 We have a full team of qualified coaches on hand for Lawn tennis with a comprehensive year round Lawn tennis program and a variety of box leagues and annual tournaments tailored for beginner, social and performance players

Indian Gymkhana enabling annual Membership costs to be kept at very reasonable levels, with facilities being maintained to a high standard and regularly upgraded.

We aim to maintain a competitive level of play in singles and doubles whilst also providing a social 'turn up and play' atmosphere all year round. The club places great emphasis on junior Lawn tennis, enabling players to develop their full potential through a performance coaching route.
NOTE:

1. COURT BOOKINGS/ GUEST FEES SHOULD BE PAID IN ADVANCE AND THERE WILL BE NO REFUND AT ANY COST.

2. WHERE AT ANY TIME COURT BOOKING EXCEEDS BY 15 MINUTES, 50% EXTRA CHARGES PLUS GST WILL HAVE TO BE PAID. IF THE COURT BOOKING EXCEEDS BY HALF AN HOUR, AN EXTRA HOURLY CHARGES PLUS GST WILL BE LEVIED.

3. WHERE AT ANY TIME A GUEST MEMBER EXCEEDS HIS HOURLY TIME, HE WILL HAVE TO PAY FOR THE NEXT HOUR.

4. GST WILL BE LEVIED AT THE APPLICABLE RATES. (CURRENTLY 18%)

5. THE COURT BOOKING/GUEST FEES RECEIPT SHOULD ALWAYS BE KEPT HANDY AND SHOULD BE PRODUCED ON DEMAND BY THE AUTHORISED PERSONNEL.

6. COURT BOOKINGS/ GUESTS SHALL BE ALLOWED AT THE DISCRETION OF THE MANAGEMENT AND AS PER THE TIMINGS AS DECIDED BY THE MANAGEMENT.
Enrollment Form

>